Educational Program with a Gender Perspective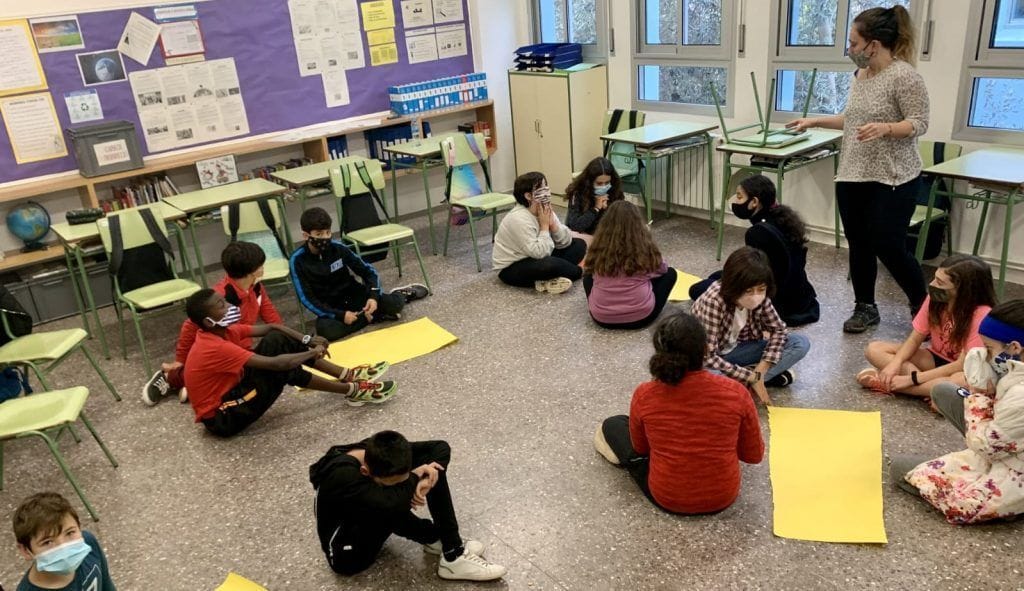 The Educational Program with a Gender Perspective of the ABD Welfare and Development Association is a program that the organization promoted in 2004 and through which an average of 500 workshops are held annually in which 8,000 people participate, including students, families, teachers, agents socio-educational and professional at the municipal level.
It is a program that has a long history in the entity with more than 15 years. It is part of the LARIS program and is the branch of prevention and awareness against sexist violence.
We work around the prevention of sexist, lgbiphobic violence and school bullying with the ultimate goal of extending the coeducational perspective to all educational spaces and settings.
We also advocate for the recognition of sexual and gender diversity and for the implementation of a comprehensive and feminist sex-affective education.
At the format level, the program is based on workshops and training directed from primary, secondary, grades, PTTs, PQPIs … to training for families, teachers and other socio-educational agents.
Likewise, our work is also based on advising municipal staff and professionals in the socio-educational field to propose improvements in intervention strategies with the child and adolescent population for the eradication of sexist violence and the recognition of diversity.
On a practical level, it means that the workshop team, that is, the team of trainers go, every day, to a different municipality, especially in the province of Barcelona (to a school, an institute, a cloister, a space family …) to do these trainings or workshops. The themes vary depending on the needs detected either from the educational center or at the municipal level.