Comunidad Activa is a community project of social inclusion that combines labor insertion, social support and accompaniment and community participation.
Comunidad Activa is a project of the Welfare and Development Association aimed at vulnerable people, with special difficulty in finding work.
It offers a service of socio-occupational guidance and support to families that combines accompaniment to labor insertion as a central axis to promote social inclusion, with social support resources to guarantee the maintenance of itineraries and decent living conditions, accompanied by measures community social action.
The key objectives of the project are to provide support in the social, labor, training and psychological fields to those people who may find themselves in a vulnerable situation or at risk of social exclusion. In parallel to the accompaniment in the workplace, basic needs of food, training, housing, supplies or others that may appear to people linked to a work plan can be covered.
The main access route for users is direct referral from Municipal Social Services and other ABD services, although people derived from the Incorpora network of Obra Social La Caixa, of which Comunidad Activa is a part, can also participate.
The process begins with a reception session by a counselor who makes an initial assessment and continues a follow-up process in which accompaniment is offered in training (internal or external) and support in basic needs if detected; always aiming to get a job and keep it. At that time the intervention would be closed.
Services and activities offered:
Job orientation
Intermediation with companies
Specific training and transversal skills
Digital literacy
Social support: food, housing, supplies, school supplies
Energy advice
Community participation
Programas específicos de orientación laboral
It is a job placement program that takes into account the needs of individuals and companies. Its objective is to bring the job market closer to job seekers, while helping companies meet their needs through socially responsible actions. Funded by Obra Social La Caixa.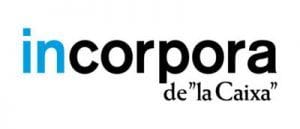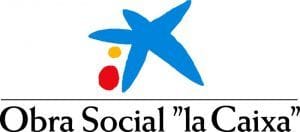 The objective of the program is to offer job placement itineraries to 60 people receiving Guaranteed Citizenship Income (30 per service), in order to improve their level of employability. The program offers guidance, counseling and training, as well as non-work internships to gain access to reincorporation from the world of work. Funded by the Department of Work, Social Affairs and Families of the Generalitat de Catalunya and co funded by the FSE.