Two professionals trainers from ABD have participated in the sessions that have been held on the 16th and 17th of January
A two-day training event it has been celebrated January 16 and 17 in Croatia in the framework of the EU3Digital project. The training, hosted by DKolektiv, has counted with the participation of two trainers sent by ABD, Víctor Fancelli (Open Resource Center at the Karlsruhe University of Arts and Design) and David Jacovkis (cooperative femProcomuns).
About the training 
The training has been specially designed for representatives and employees of civil society organizations who want to develop digital competences. It aims to provide the participants and their organizations with instruments to analyze, discuss and implement tools and digital infrastructure to facilitate their daily work. Special attention has been given to workflows and data flows inside the institutions, as well as how to register and share the accumulated experiences and know-how.
The training methodology is based on interactive methods and approaches that are reflected through:
Development of knowledge, skills and attitudes that can be applied in the organization immediately after the training
Active participation, discussion and exchange of experiences with other organizations in a friendly environment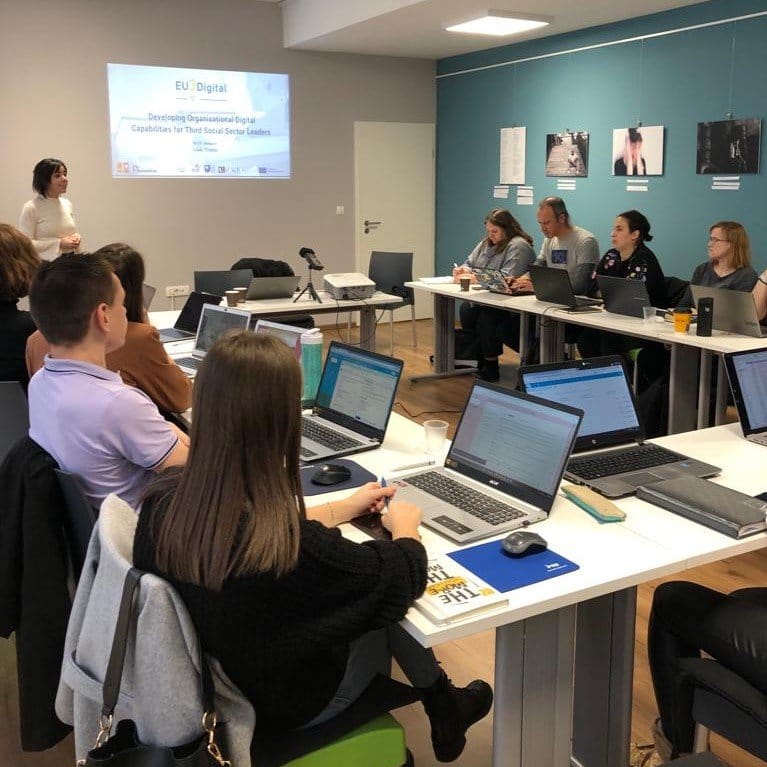 Also, the project consortium has presented the tools developed to support CSOs instrengthening digital capacities:
– Framework for digital competences of civil society organizations
– Manual for the development of digital skills with practical tools to support civil society organizations
– Recommendations for digital development through social impact
– Curriculum development based on the trainings held in Portugal, Spain and Croatia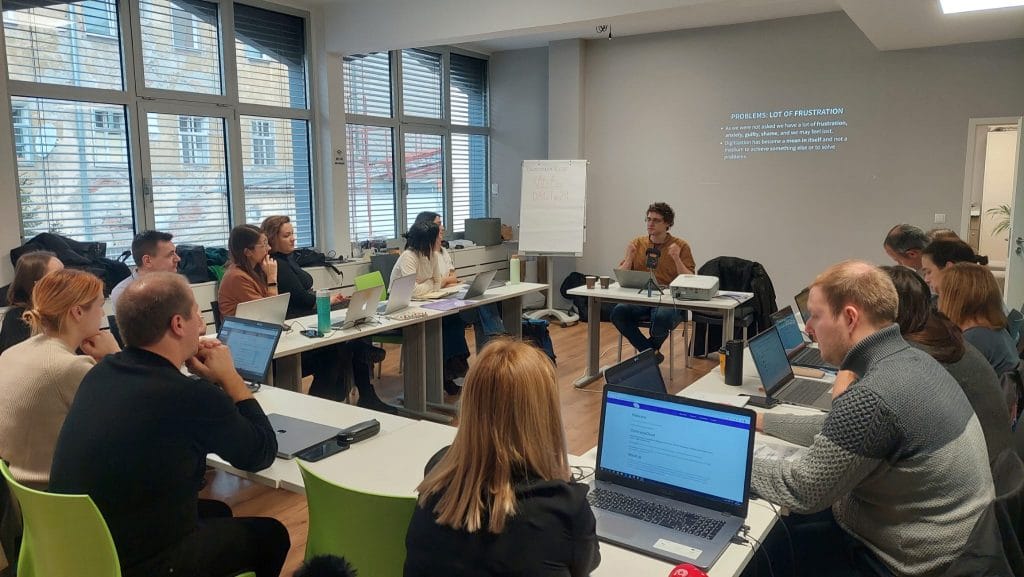 About the trainers
Víctor Fancelli Capdevila is a Digital Archivist working at the Open Resource Center at the Karlsruhe University of Arts and Design. The project's aim is to build and integrate an Archive- and Media platform and to create a culture of documentation and an awareness of the digital lifecycle among the university community. As part of the latter, he has given curses on (critical) digital literacy and investigates the implications of digitization among institutions.
David Jacovkis studied Physics and Systems Administration. He has worked in systems engineering using Free and Open-Source Software for several companies and NGOs. He is currently a member of the workers' cooperative femProcomuns, where he helps organizations that want to transition to user-owned digital tools based on Free and Open-Source Software.
EU3Digital is a project funded by the Erasmus+ KA204 Programme, and coordinated by Eslider Portugal (PT) with partner organizations Asociación Bienestar y Desarrollo ABD (SP), The Open University (UK), Universidade do Porto (PT), Volonterski centar Osijek (Croatia) and Euclid Network (BE).