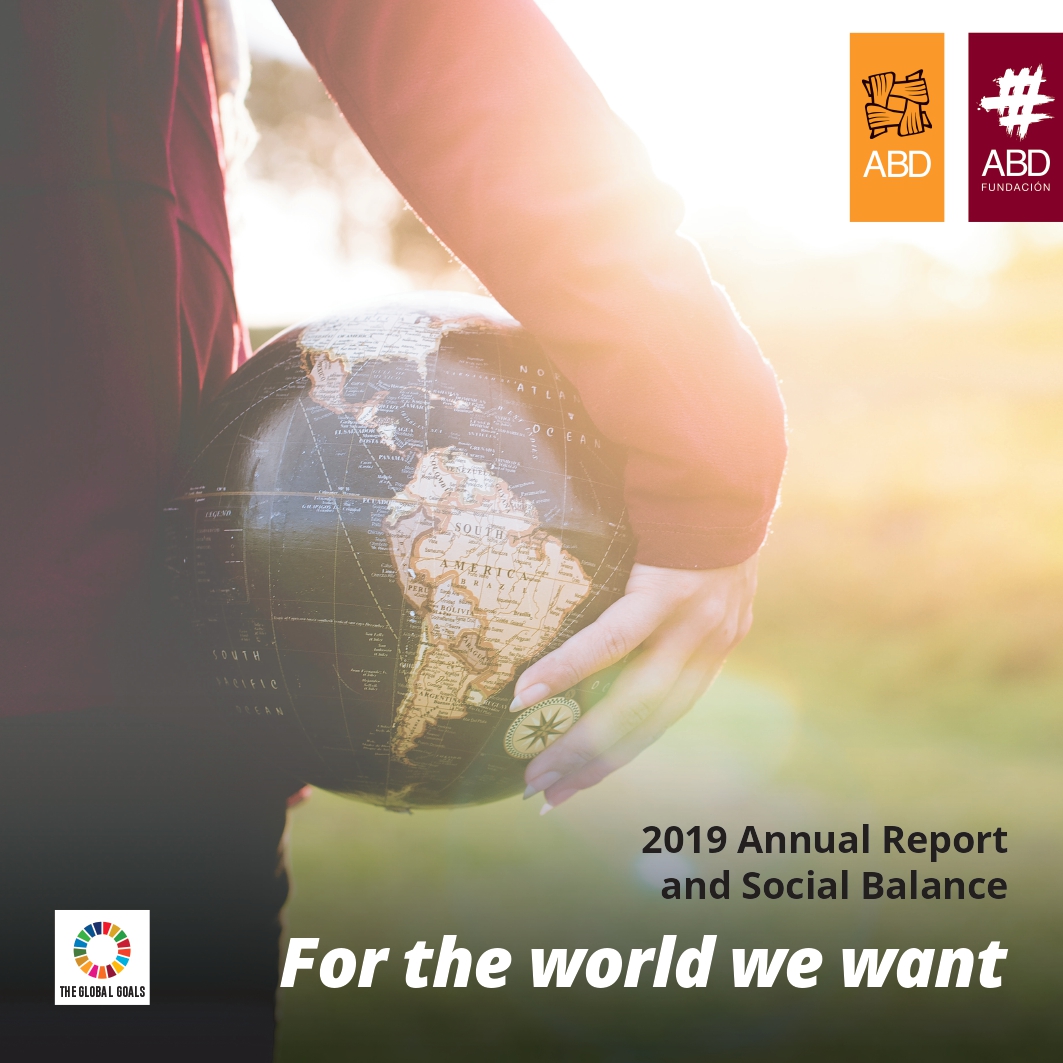 The global emergency created by the Covid-19 pandemic has reoriented all our efforts to respond to this health, social and economic crisis
The Annual Report and Social Balance of the Welfare and Development Association ABD is now available. Once again, we stand firm in our intention to contribute to the strengthening of individuals, groups and communities suffering from exclusion, and to strengthen their capacities and defend their rights.
We were preparing for the analysis of 2019 and the global emergency created by the Covid-19 pandemic has reoriented all our efforts to respond and seek solutions to this unprecedented health, social and economic crisis. We are at the center of the emergency with the management of social and health services for the elderly, the homeless and those with associated health problems, and other essential services. During 2020 we have not stopped working and we will not stop, because above all we are ready to be an active agent in the social rescue that many homes will require.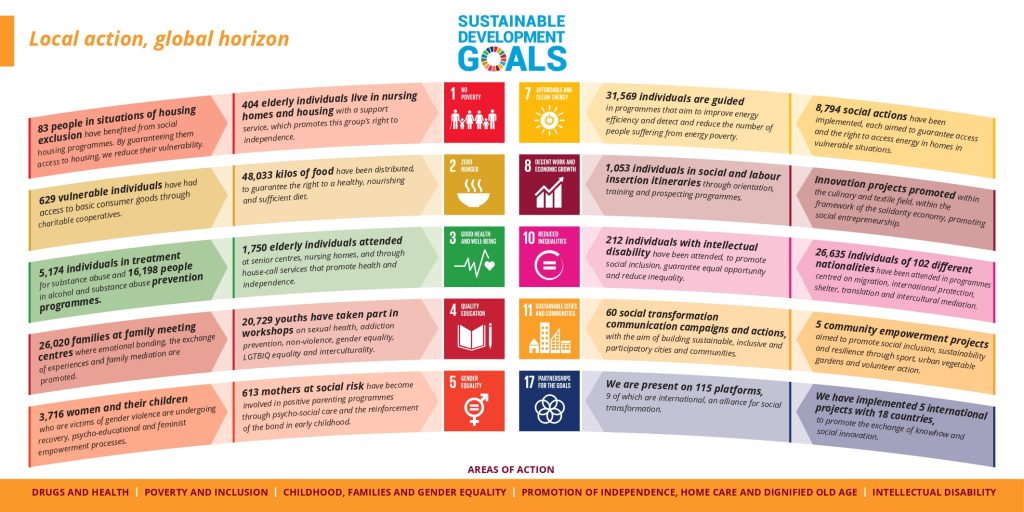 More than ever we believe in the strategic goal of aligning ourselves with international agendas, which may have to be rethought from today, but which until two months ago were framed in the 2030 Agenda with the achievement of the UN Sustainable Development Goals. A comprehensive and multidimensional project that proposes a series of sustainable development goals to address the great global challenges and lead us to the world we want.
The highlight of 2019
During 2019 we have attended 118,035 people, 4% more than in 2018. This task has been possible thanks to the work of 1,606 professionals and 447 volunteers. We are present in more than 115 participation platforms and, in particular, we are particularly excited about the recognition as a special advisory body given to us by the United Nations Economic and Social Council (Ecosoc).
This year, we also share our model of intervention in the Annual Report and Social Balance. A frame of reference that we have established as a basis for all social actions. It is made up of twelve essential and common principles that make our daily practice unique, constitute a common horizon, and are a space of recognition shared by the entire organization.
ABD's social action is transversal, because we stand by people and communities who live in situations as diverse as intellectual disability, health and mental health problems, lack of basic goods – such as work, housing or energy -, gender-based violence, child abuse, the simple fact of growing up or migrating to another country, drug use, discrimination based on gender, ethnicity or origin, or lack of access to services, among others.
If you want to know more about our organization do not hesitate to download the 2019 Annual Report and Social Balance here.