07/11/2018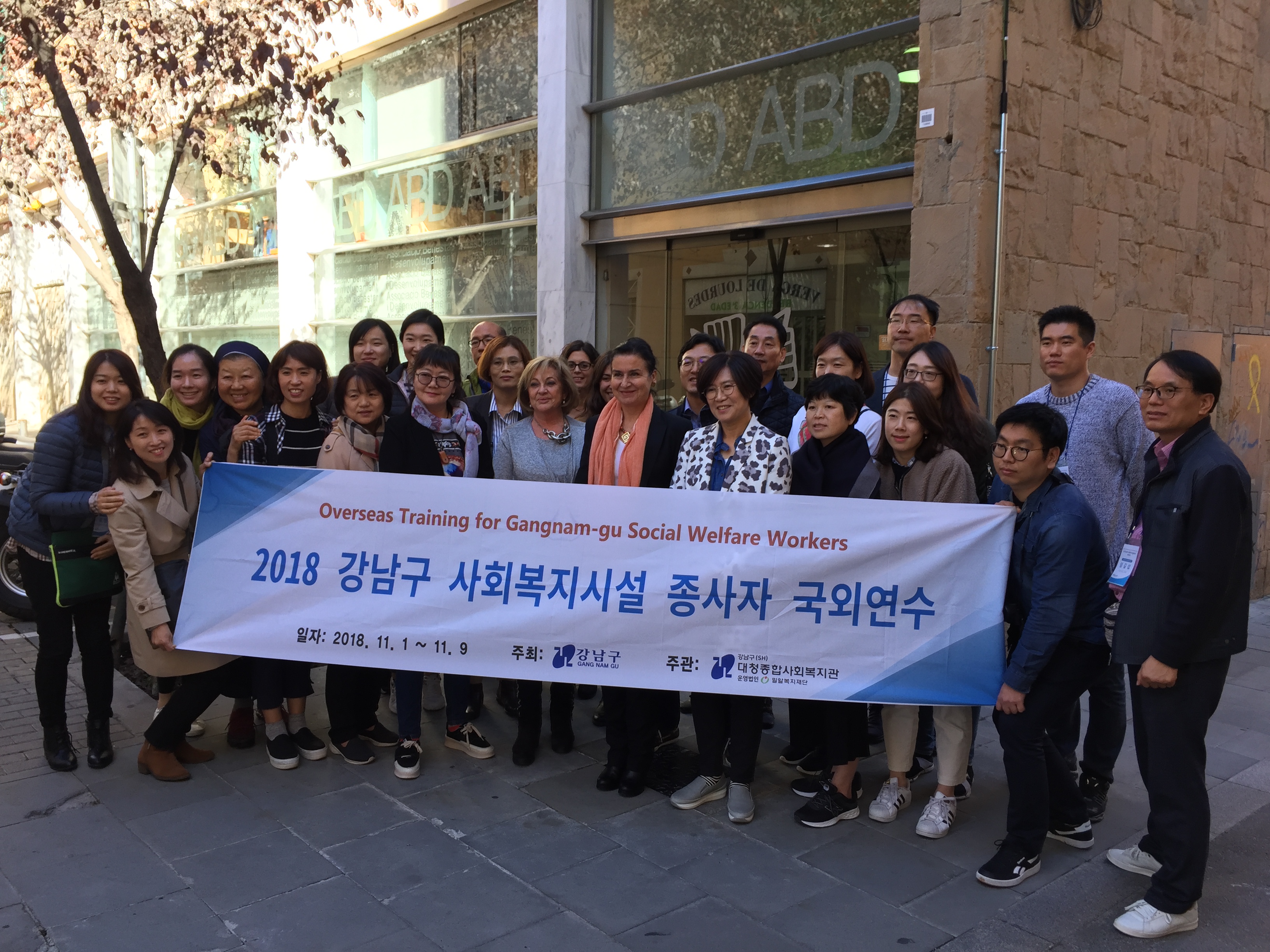 The Daechung Social Welfare Center of South Korea visited today the facilities of the Association Bienestar y Desarrollo ABD to share knowledge, proposals, and programs, as well as to solidify the relationship with the organization.
The Korean delegation has traveled to the city of Barcelona to learn about the policies and advanced systems in social welfare that ABD applies to its own entity and to the territory. The Daechung Social Welfare Center is one of the facilities managed by the Milal Welfare Foundation, an organization that influences society through community work. In particular, they develop different programmes focused on children, the elderly and other vulnerable communities.
Social care in Barcelona
The reception began with the presentation of the social care system in Barcelona by Lluís Torrens, the director of Planning and Innovation Services of the Social Rights Area in the Barcelona City Council. Torrens has described social problems that are going on in Barcelona, and how the City Council organizes itself to respond to them. In addition, the director has exposed how access to the social services of the consistory is working fine. Finally, Torrens has shown the main lines of the project "Impulsem", a program to improve the incidence of basic social services in the city for the years between 2017 and 2021.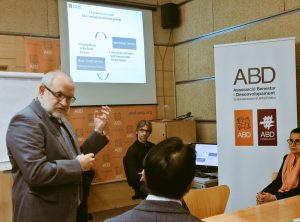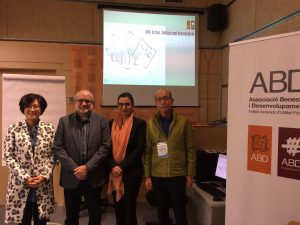 Social intervention model of ABD
After this explanation, the ABD director Àngels Guiteras explained how ABD get from its origins to the present. Among many other issues, the director of the Association Bienestar y Desarrollo has made a summary of the programs and services developed by the entity, its working model, strategic basement, and future challenges.
Yasmina Romero, Sociosanitaria Operative Unit officer, and Mireia Munté, International Program officer have also attended this conference. Romero has shown the work that is carried out in the three areas of the Sociosanitary Operational Unit (SAD Area of Home Care, PAD Area for the Promotion of Autonomy and Dependency, and Disability Area). This unit was born in 1998 and currently employs 400 people, offers services to 1,503 users and has 58 volunteers.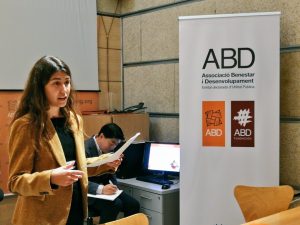 Mireia Munté has made a summary of the Preinfant program about accompaniment in motherhood process, an initiative of ABD running since 1997 and what supports teenagers and young people, accompanying them in decision-making, pregnancy, parenting and bonding with their children.
The conference has been closed with a photography with all the people who have been participating in the journey.